About Us
CustomStairRunners.com is New York's leader in stair runner fabrication and installation. Located on Long Island, Custom Stair Runners is a subsidiary of JarrStar Flooring Inc. a company that has been fully licensed and insured since 2000. Custom Stair Runners continues to grow successfully because of our quality service and impeccable craftsmanship in residential and hospitality flooring. We specialize in wool carpet, sisal, and custom carpet design.
Our Mission
At Custom Stair Runners, our mission is to remain a truly dedicated source for extraordinary stair runner products and first-class installation services. We promise to give you a truly custom look and the peace of mind you deserve from start to finish.
Our Website
We encourage you to browse our Installation Photos where you can see the many possibilities for your carpet runner project. Search through our portfolio of staircase and hallway carpet runner designs to give you inspiration to start your stair runner selection process.
Our Selection
We regularly scour the manufacturing world for the finest and newest carpet runners, and we update our Stair Runner Selection page monthly so you will have the latest styles and largest selection to choose from. Need help deciding which carpet runner is best for you? When you click on a sample, we provide product details and rating information, including durability, ease of cleaning, and cost.
Our Service and Installation
Schedule a in-home consultation now by filling out our Contact Us form, or call (1-888) 476-6280 to speak with one of our representatives. Our specialists will help you schedule an appointment, discuss your project, review timeframes, recommend layouts, accurately measure your space, and provide you with an estimate.
We are masters of the craft who take pride in our workmanship. Unlike most carpet retailers who hire less experienced carpet installers without expertise, Custom Stair Runners' dedicated installers get it right the first time—every time.
Our commitment to creative design, professional service, and quality installation has already established a reputation of excellence among Long Island's interior design community. Please browse our testimonials and customer reviews to learn more.
We look forward to making your staircase into your home's perfect focal point.
Adam Jarrett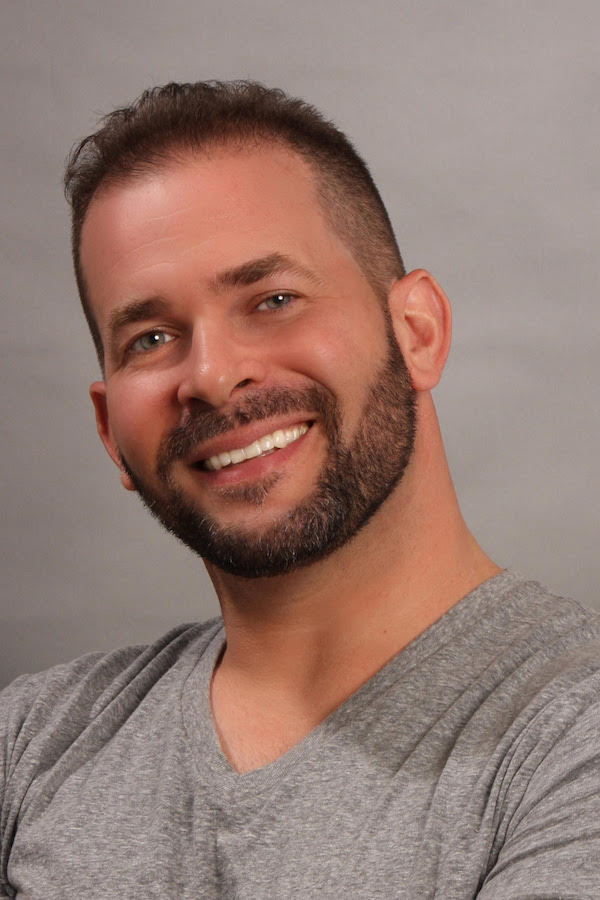 Owner, Designer, and Installer
Adam Jarrett is a true artisan at his trade in the carpet industry. He is known for his innovative creativity and ability to make challenging layouts and ideas possible.
At a young age Adam could be found painting superhero characters on canvas, tinkering with mechanical things around the house, or observing how things work. Always fascinated with how to make things stronger and better with a splash of perfection. Adam started learning how to install carpet at the age of 15, when his father, Arnold K. Jarrett, began bringing him on weekend and summer installations. Although his heart was not in the trade at the time, Adam learned a great wealth of knowledge from his father's work ethic, and day-to-day operation of a work crew. After speaking with Adam as he reflected back on his most fondest moments in learning the trade were actually his failures that has made him who he is today. He said "When you fail, you learn, failure is necessary in order to mentally grow" So at that time, Adam's passion and skill level for the carpet trade was good at best. Recalling how his father would jokingly say, "you're not a (carpet) mechanic and you'll never be."

After high school Adam pursued a 2 year college degree in Sales and Marketing at Nassau Community College. He started his sales career working for various companies on Long Island selling accounting and security software solutions for large corporations. However, after 6 years in corporate America, Adam realized that his personality did not mesh well with corporate office politics. After leaving that behind, Adam decided to go back to the family trade but this time to own his own, and master the craft. He created JarrStar Carpet Company in 2000, this was the first stepping stone. JarrStar Carpet has allowed Adam to incorporate his sales and marketing experience, while staying in the trade his father taught him. In this time, the residential carpet business started to take a turn, new flooring trends started shifting away from wall-to-wall carpeting in main areas and was replaced with hardwood and tile. So naturally Adam decided to learn and expand into all aspects of the flooring business, to include carpet, hardwood, luxury vinyl tile, ceramic, and porcelain. The company name was changed to JarrStar Flooring Inc to cover the new products and services offered. But still the love for carpet got the best of him, and a revelation happened in 2007 when a business acquaintance told him about a new trend in flooring . Adam recalls being told, "95% of Homeowners now have hardwood in their homes and on their stairs, the need for customs stair runners could be a hit". This revelation was going to create something that had never been done before and push Adam's artistic and creative abilities to a whole new level. The challenge was waiting to be unleashed. Three worlds now come together- complete harmonization of his mechanical skills, coupled with expressing his artistic abilities while continuing in his father's trade. Adam established a new focus and created his company today known as Custom Stair Runners. Adam recognized the markets need for true customization by creating one of a kind stair runners/rugs providing World class installation for homeowners. Over 25 years in the making, Adam Jarrett owner of Custom Stair Runners is here and growing strong, developing and maintaining more than 2000 satisfied clients on Long Island and the Tri-state Area. The passion for this business has never been stronger!